Outdoor Full Color Double Sided Taxi Roof LED Display P4
Product Detail
Product Tags
AVOE taxi roof LED display is a new mobile media platform that could display advertising and news coverage. Different from traditional media, AVOE taxi roof LED display is able to switch advertising intelligently according to location and traffic information through the built-in GPS module. Taxi roof LED Displays are all under central control by the operator through wireless 3G/4G connectivity with internet. And meet specific demands with cost effective way to release ads at seconds base. Taxi roof LED Displays runs 24 hours per day, 365 days per year. Highly exposure at any corners of the planet: hotels, airport, railway station and any other places of much popularity.

AVOE taxi roof LED display consumes 100W on average, brightness is adjustable intelligently by the built-in auto brightness sensor. Precise power input technology allows red and blue diodes powered separately by different voltage. As a result, AVOE taxi roof LED display is 50% less than traditional LED display power consumption.

All displays are able to be controlled by one terminal on mobile phone, computer and iPad. The commercial display is subject to traffic and location, when a car enters a specific area with the AVOE taxi roof LED display, the pointed commercial could automatically display the information.

Wireless and remote control, smart play list Ingress protection rating up to 56, together with the transparent PC cover to protect diodes, AVOE taxi roof LED display is totally weatherproof and shockproof. The power module embedded under the aluminum alloy, heat generated inside can be conducted through it. AVOE taxi roof LED display also featuring electrostatic prevention and lighting protection to make it more durable for the long-term usage.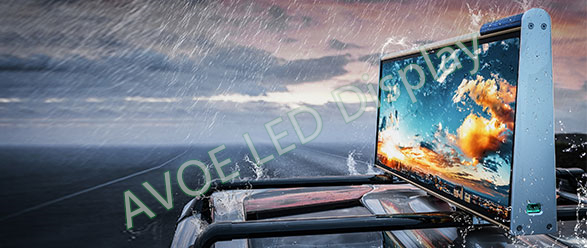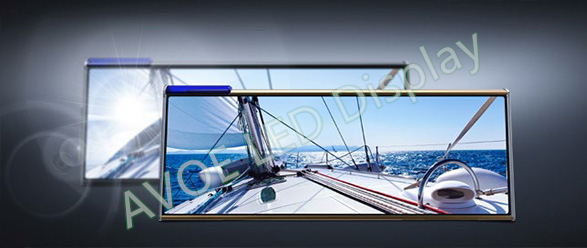 Brightness is adjustable based on different time and environment to make the content more readable. Display is wrapped by the matting materials to produce zero light reflection.
Cabinet is accessible and serviceable from the side while module can be accessed from front, making the maintenance to be finished instantly and effortlessly.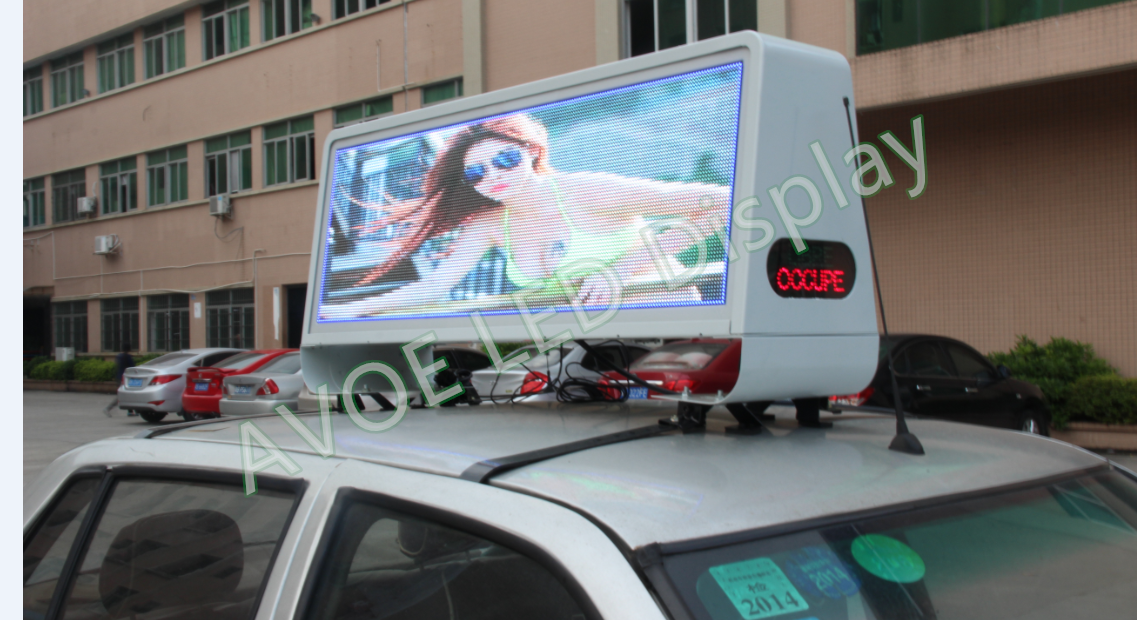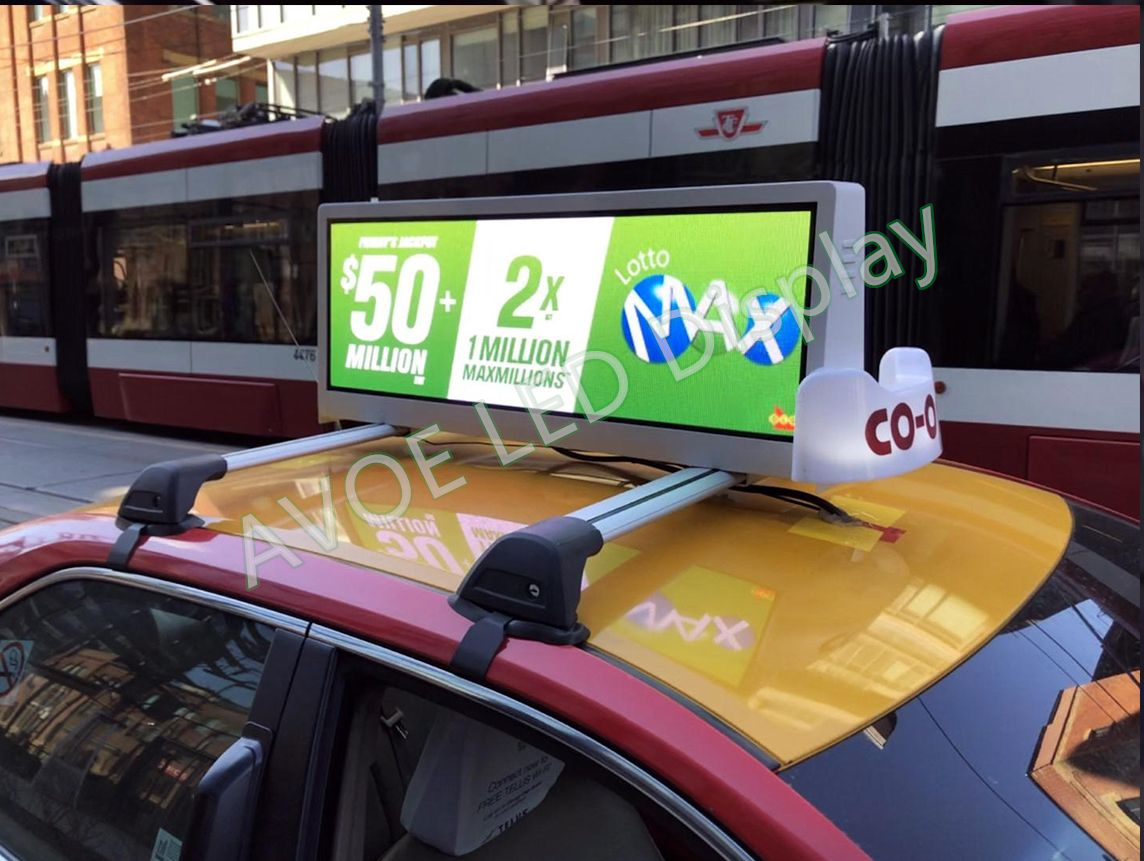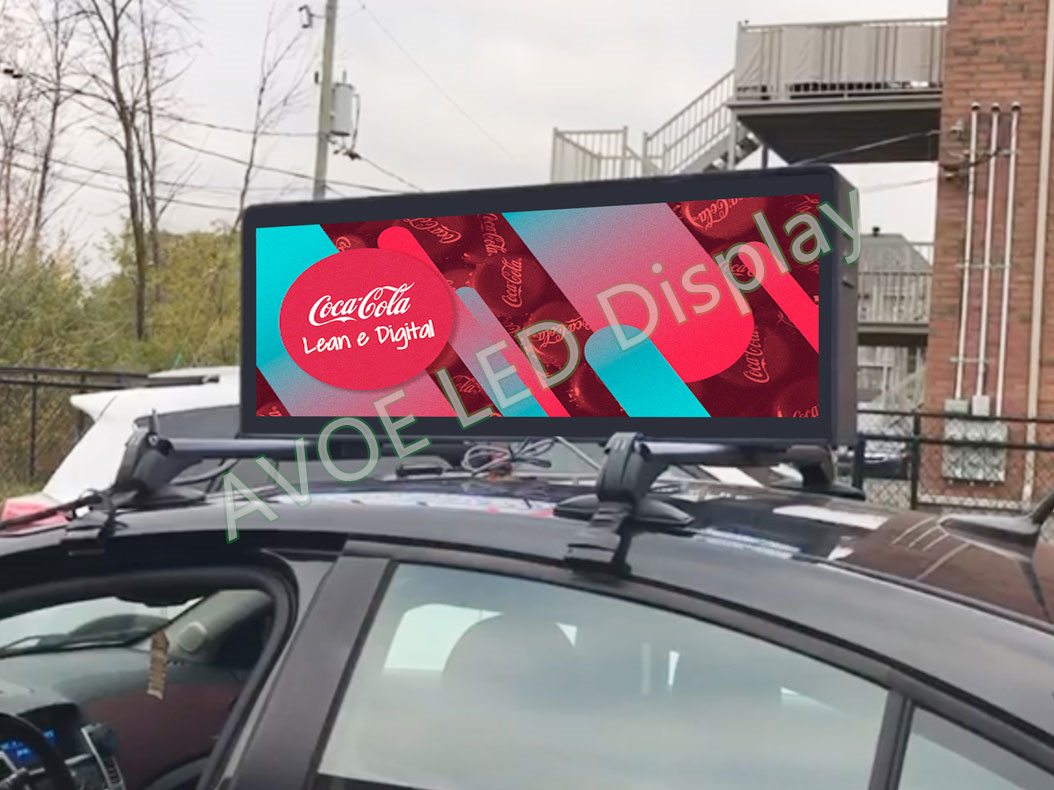 LED display is fixed on the car by a track on it and the position of the display is slidable to make the display more flexible and content more readable.
1. 3G/4G High Speed data Transferring
2. Die-casting Aluminium with ultra thin,light weight design
3. Organized internal wire harnessing
4. Supports flash,picture,video and text
5.Easy maintenance& IP65 design&long Lasting Display
| | | |
| --- | --- | --- |
| 1 | Pixel Pitch | 4mm |
| 2 | Pixel Configuration | RGB 3-in-1 |
| 3 | Pixel Density | 62500 pixels/㎡ |
| 4 | Module Size | 320*160mm |
| 5 | Module Resolution | 80*40 |
| 6 | Module input Voltage | 5V |
| 7 | Max Consumption | 450W |
| 8 | Average Consumption | 150W |
| 9 | White Balance Color | 6000-15000K |
| 10 | Frame Size | L:1000mm H:360mm,W:160mm(bottom),100mm(top) |
| 11 | Net Screen Size | 960mm*320mm |
| 12 | Screen Resolution | 240*80 |
| 13 | Brightness | >5000cd/㎡ |
| 14 | Contrast Contrast | >8000:1 |
| 15 | Horizontal View Angle | 170° |
| 16 | Vertical View Angle | 160° |
| 17 | Optimal Viewing Distance | 5m |
| 18 | Defects Rate | ≤3/10000 |
| 19 | Color | 16777216 |
| 20 | Brightness Control | Red,Green and Blue 256 Grade/Each |
| 21 | Brightness Control | 100 continuously adjustable, automatic / manua |
| 22 | Repetition Frequency | >60-85Hz |
| 23 | Scan Frequency | >1920Hz |
| 24 | Scan Mode | 1/10 scan |
| 25 | Driving Method | Constant current |
| 26 | Power supply | DC12V |
| 27 | Life Span | 100,000 hours |
| 28 | Auto Brightness sensor | Yes |
| 29 | Color Temperature | 3500~12000 (White Field:6500-12000) |
| 30 | White Balance Coordinate | Around X:Y=0.27:0.29 |
| 31 | Control Mode | 3G/4G/Earthen net/WIFI/USB |
| 32 | GPS | Yes |
| 33 | Screen Surface Flatness | <1mm |
| 34 | Temperature Operating | -30°~+60° |
| 35 | Working Humidity | 10%–95%RH |
| 36 | Screen Protection | Waterproof, rust-proof, dust-proof, anti-static, anti-mildew |
| 37 | Power Protection | With over-temperature, over-current, over-voltage protection |
| 38 | Uniformity | Between adjoin pixels: ≤5%; Between adjoin modules:≤3% |
| 39 | Mechanical Precision | Module flatness <1.5mm patchwork accuracy <1mm |
| 40 | Screen Weight | 16kg |
| 41 | G.W. with package | 22kg |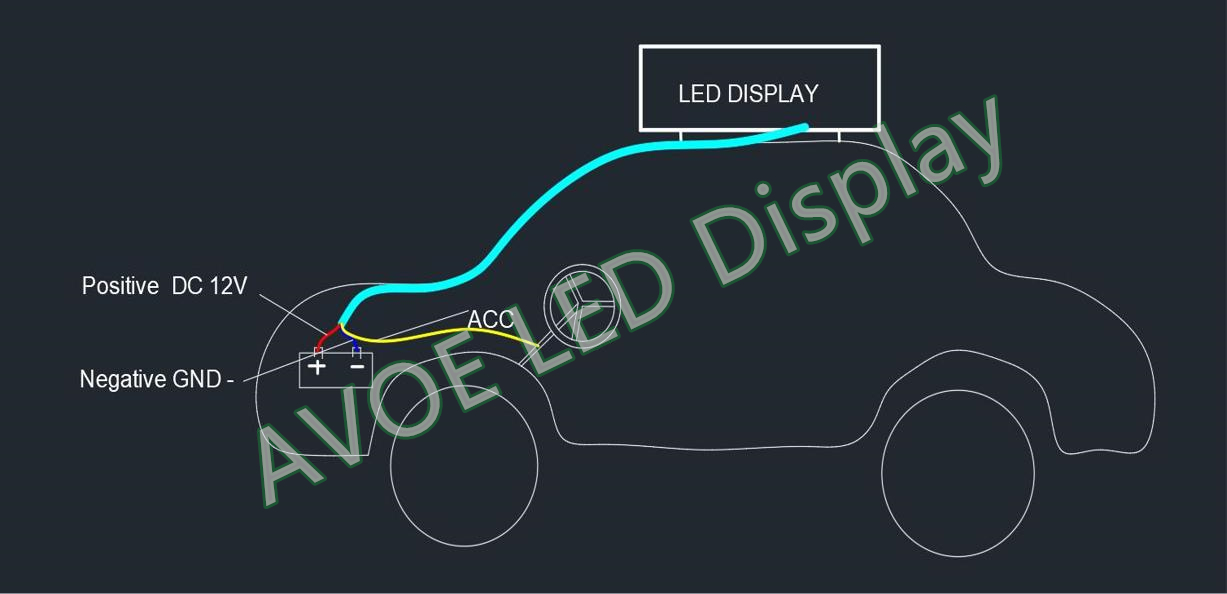 ---
Previous:
Gas Price LED Sign
---
Write your message here and send it to us